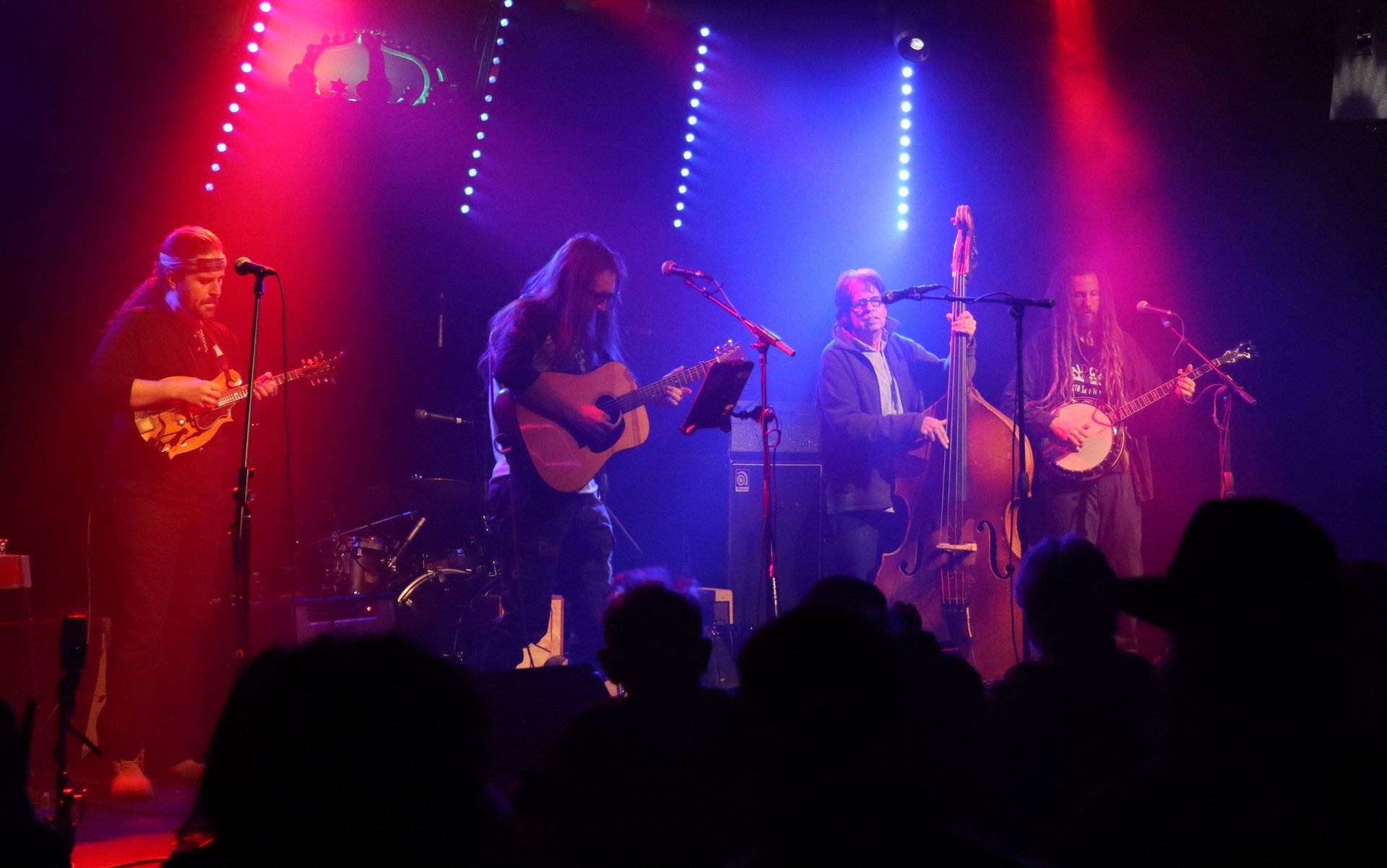 Gabriel Bingham - Guitar
Nick Dauphinais - Mandolin
Kyle Kunert - Banjo
Karl Chelette- Bass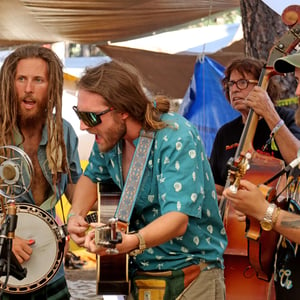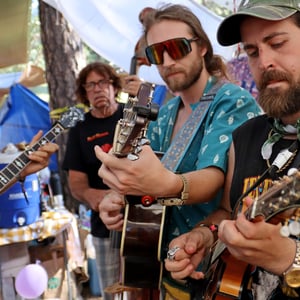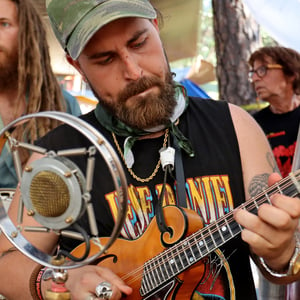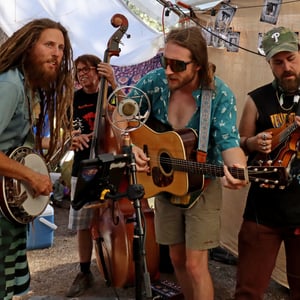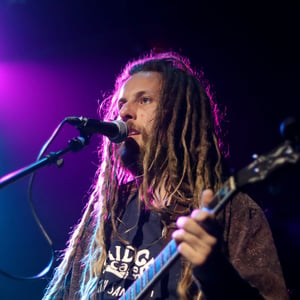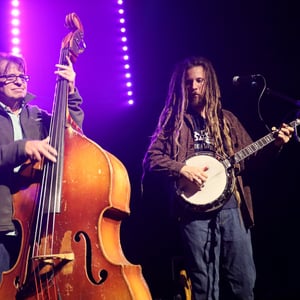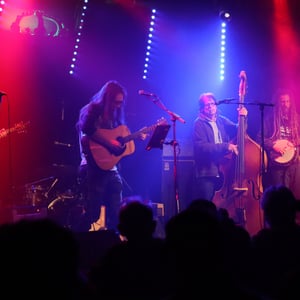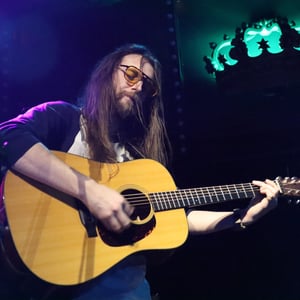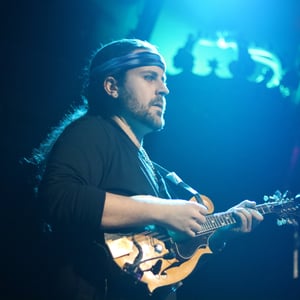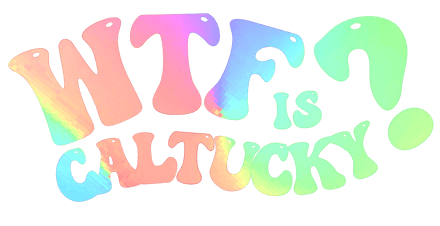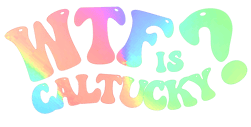 - HOGFARM HIDEAWAY
- CBA FATHER'S DAY BLUEGRASS
- HUCK FINN JUBILEE
-ROAD to WINTERWONDERGRASS
-SUBARU WINTERFEST
-LOVE IN THE DREAM FEST
-AIN't NECESSARILY DEAD FEST
-DAVID NELSON BAND
-JERRY GARCIA BAND W MELVIN SEALS
-STRING CHEESE INCIDENT
- LEFTOVER SALMON
- AJ LEE & BLUE SUMMIT
"
lighting up the dance floors with their hard driving rhythm and fast pickin' solos.

" -

Mr. Hat Presents
"
the pride of Gold Country bluegrass...

" -

Tyler Blue, Talent Agent, Crazy Horse Saloon
@caltuckyband
1.4k followers, 3k avg monthly views
@caltuckyband
5k followers, 7.5k avg monthly views
SUPPORTED ARTISTS SUCH AS...
@caltucky
500 followers, 1k avg monthly views
@caltucky
100 followers, 500 avg monthly views
Caltucky is a contemporary jamgrass/ new acoustic four piece band hailing from Northern California's gold country region. The have quickly gained a loyal fan base and our looking to expand their outreach to new markets. Captivating audiences with their unique fusion of traditional bluegrass styles and progressive improvisation Caltucky gets the crowd up and moving and captivates their audience with unique jam improvisations and covers. Recognized as emerging artists by the California Bluegrass Association, Caltucky's powerful and catchy choruses, combined with their innovative instrumentation, set them apart in the jamgrass community. With a debut full-length album on the horizon, Caltucky continues to redefine the genre and inspire music lovers with their electrifying performances.
-BILLY STRINGS
-INFAMOUS STRINGDUSTERS
-LEFTOVER SALMON
-GREENSKY BLUEGRASS
FIRST SINGLE:
"Don't Go on the Mountain" Released June 11, 2023
UPCOMING RELEASES:
"Live from Vern's" live album, expected release date August 15, 2023
RECORDING NOW:
First full length album expected release date Oct 15, 2023
THIS ONE PAGE AVAILABLE ONLINE AT: www.caltuckyband.com/onepage
BOOKING:
Kyle Kunert
info@caltuckyband.com
(530)845-0533
MANAGEMENT:
Hope Holmes
info@caltuckyband.com
(530)388-4418
Caltucky will host workshops at your event or host an open slow or all star jam. Gabriel Bingham is a guitar teacher by trade and Karl Chalette is well versed in double bass across all genres.
Keep on the Grass is a journalistic style podcast and video series with the goal of spreading the sounds and talent of some of the campground jams that go on off stage at festivals. We also promote the continued growth of americana and bluegrass music.
Camp Caltucky is an emersive jamgrass camp experience. We will bring a crew and host a camp that has numerous events scheuled such as open jams, workshops, late night jam lounges, and more...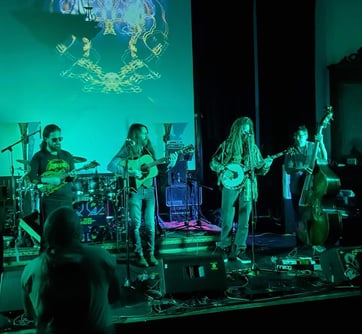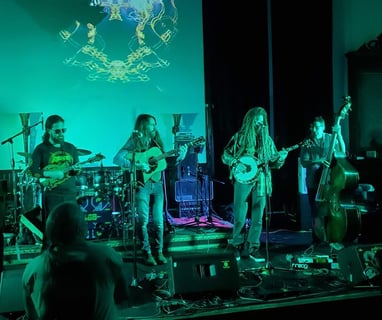 "y
ou guys are crushing and it's been super fun to watch
" -
Flat Rock Management
"
I really enjoyed seeing you perform in Grass Valley at Father's Day Festival.
" -
Dave Swartz,, President Central CA Bluegrass Society